Watch More Canelo Golovkin
Canelo Alvarez vs. Gennady "GGG" Golovkin Official Online PPV - Live Stream


English & exclusive Spanish audio commentary

HD streaming to computer, phone and tablet

24 Hour REPLAY included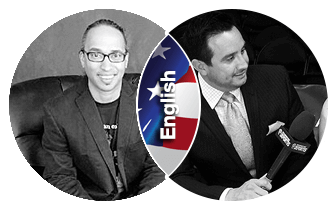 English Commentaries
Doug Fischer
Color commentator for RingTV LIVE
Beto Duran
Reporter / Announcer Golden Boy Boxing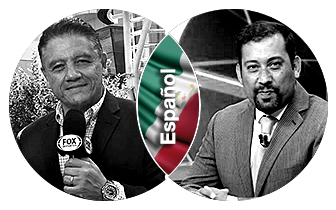 Spanish Commentaries
Ernesto Amador
Sports commentator, boxing narrator at FOX Deportes
Jorge Milhe
Sports Reporter and TV personality
MAIN EVENT Details
Middleweight supremacy, elevation to the top of the pound-for-pound rankings, and a slew of championship belts will be on the line on September 16th when Canelo Alvarez (49-1-1, 34 KOs) takes on Gennady "GGG" Golovkin (37-0, 33 KOs) in a 12-round fight, with Canelo defending his Ring Magazine and Lineal titles and challenging for the WBA and IBF championships.
Canelo Alvarez (49-1-1, 34 KOs), of Guadalajara, Jalisco, Mexico, is again holding camp with renowned trainer Eddy Reynoso. The 27-year-old phenom is coming off a dominant victory over fellow countryman Julio Cesar Chavez Jr. in May and is on a seven-bout winning streak that has reinforced his elite standing in the middleweight ranks. His drawing power as the sport's top pay-per-view attraction has been demonstrated both at the box office and in pay-per-view performance.
Gennady Golovkin (37-0, 33 KOs), from Karaganda, Kazakhstan, now living in Los Angeles, is training with the acclaimed Abel Sanchez. The undefeated 35-year-old has compiled an extraordinary knockout-to-win ratio of 89%, while only three of his fights have gone past the eighth round and only one has lasted the full 12 rounds. Golovkin's dramatic ring style has transformed him into one of the sport's brightest stars in a few short years and he has sold out arenas from New York to California.
Fight card:
Canelo ALVAREZ vs. Gennady GOLOVKIN
Joseph DIAZ JR. vs. Rafael RIVERA
Randy CABALLERO vs. Diego DE LA HOYA
Ryan Martin vs. Francisco Rojo
"Canelo vs. Golovkin" will take place at the new T-Mobile Arena in Las Vegas on Saturday, Sept. 16 and will be broadcast LIVE on PPV and in movie theaters.
Powered by
Flipps delivers on-demand entertainment to any nearby connected TV from your mobile device without any additional hardware. The company has offices in New York and Sofia, Bulgaria and is backed by Tim Draper, Earlybird Venture Capital, and LAUNCHub. Flipps' patented technology immediately works with over 350+ million connected TVs and is compatible with over 7,000 manufacturer models requiring no set up, no pairing devices, no cables, no dongles and no set top box.
Los Angeles-based Golden Boy Promotions was established in 2002 by 10-time world champion in six divisions Oscar De La Hoya, the first Hispanic to own a national boxing promotional company. Golden Boy Promotions is one of boxing's most active and respected promoters, presenting shows in packed venues around the world. In its 15-year existence, Golden Boy Promotions has promoted some of the biggest and highest grossing events in the history of the sport.
Bell Time
Sep 16, 9pm ET / 6pm PT
Replay
Replay available for 24 hours
Channel
Golden Boy Boxing 4.62
Venue
T-Mobile Arena, 3780 Las Vegas Blvd. South Las Vegas, NV 89158
If you have questions, contact support using the Help button in to bottom right corner of the screen.